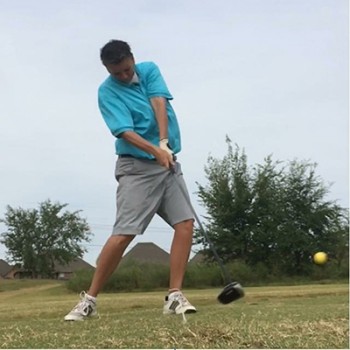 Tami Gomez is a former top amateur golfer who turned down a full ride scholarship to San Jose State University as a junior in high school to fulfill her dream of playing on the LPGA Tour. She turned professional in 1984, and competed in professional events across the Country that year. In 2002 and 2003, Tami competed in the U.S. Women's Open Championship Qualifying Tournament.
Tami took a break from pursuing golf professionally, but her hunger for success still lingered. She's ready to make an epic return to golf! Tami is currently training to qualify for for the 2018 US Women's Senior Open, the 2018 US Women's Open, the LPGA and Senior LPGA events. With the help of ASEA Redox, she is ready to take on the best female golfers in the world in 2018, both physically and mentally.
After years as a top athlete, she knows how difficult it is to improve your performance in a short amount of time and was looking for a "secret weapon" to help accelerate the process.
Tami says that she continues to experience the benefits of ASEA REDOX in her performance. "Being able to get enough rest and wake up refreshed is extremely important to your performance. A world-class athlete must have physical stamina and focus when it matters the most." Gomez said.
Tami's quality of sleep has improved giving her more focus throughout the day. After approximately one month in to taking ASEA REDOX she began to feel a tremendous energy boost and started to notice a change in her performance. She increased her training hours, felt she could train longer and harder without getting tired, and recovered faster than normal. Gomez is confident that these positive changes resulted from taking ASEA REDOX.
"I think ASEA REDOX is an amazing product.," Tami said., "I am proud to be an ASEA athlete, and I know this product can benefit anyone at any age."