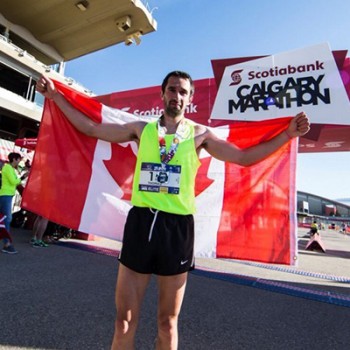 Thomas Toth is a long-distance runner from Ontario, Canada. He's the second Canadian on ASEA's sponsored athlete roster. At 26 years old, Thomas has made a name for himself in the world of running.
Thomas went to Cameron University on scholarship in Oklahoma. It was there that he earned the titles of NCAA All-Conference, All-Region, All-American athlete.
2017 and 2016 were big years for Thomas. He garnered attention after winning his first national title at the Calgary Half Marathon in 2016. Canada's Running Magazine even called him, "one of Canada's more intriguing distance runners."
The first time Thomas tried ASEA REDOX was during an altitude training stint. A training partner had left behind some products to help the other athletes, including a bottle of ASEA REDOX. "Before I tried it, I made sure to research it. I found how amazing the product is and how beneficial it could be for athletes at my level whose cells are always breaking down," Thomas said.
In addition to ASEA Redox, Thomas is also a big fan of RENU Advanced. "Running in all conditions, my skin dries out very quickly. I love using RENU 28 Skin Revitalizing Gel to help repair my skin," he said.
Thomas is a proud member of Canada's national cross country and track team. He's working towards representing Canada as a runner in the 2020 Olympics. Thomas currently resides in New Hampshire with his wife.
Follow him on Instagram.