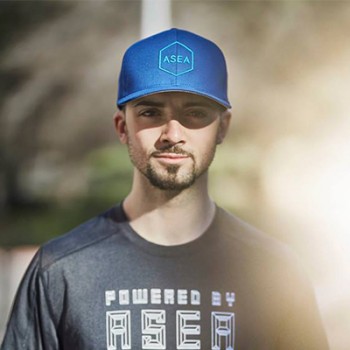 Fencing | European U23 gold medalist
Years Competing: 9
Years Using ASEA: 2
Favorite ASEA Product: ASEA REDOX
ASEA Routine: I drink ASEA REDOX before, during, and after training, and drink it when I wake up and before I go to sleep. I also use RENU 28 twice a day, morning and night. And I take ASEA VIA Source, LifeMax, and Biome three times a day.
ASEA Experience
"Fencing is a sport in which a reaction of 2-tenths of a second can determine victory or defeat. The sport requires incredible focus, strength, and preparation, and demands extraordinary athletic abilities, both physically and mentally. With ASEA REDOX, I am able to train my body and mind to endure those demands and excel in the sport."
Born in Burgos, Spain, Álvaro is one of the most promising fencers in the international arena. He's been a member of the Spanish National Fencing Team since 2013, winning numerous medals in international competition.
In 2017, Álvaro became the only Spanish athlete to win all four major awards at national level, winning the Spanish U23 Championship, Spanish Single Senior Championship, Spanish Teams Senior Championship, and the 2017 Spanish League.
He currently lives in Madrid at the High Performance Athletes Center where the national teams of Spain of multiple disciplines are permanently based. He is a big fan of the world of sports.
The Person Behind the Athlete
"In my day-to-day life, I combine my sports career with a marketing degree at the UCAM university."