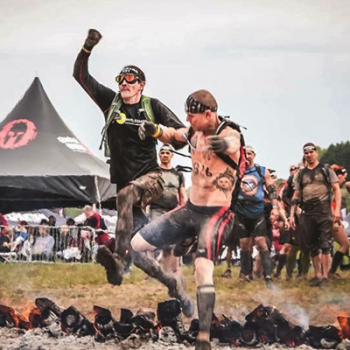 Peter has made a name for himself as one of the most inspirational adaptive athletes in the world of obstacle racing. While he may be blind, Peter has a tenacious passion for completing some of the toughest obstacle races in the world. With nothing but a guide running alongside him, Peter has shown the world that nothing stands between him and the finish line.
His race portfolio is extensive including the Spartan Super, the Spartan Sprint, the Spartan AGOGE which includes a combination of various endurance events and intellectual challenges. Peter's also participated in Tough Mudders, the Savage Race, and more. In 2016 he qualified for the Spartan World Championship and the Obstacle Course Racing World Championship.
The races Peter competes in are physically demanding and often brutal, that's why he uses ASEA Redox Supplement to stay refreshed and ready to take on whatever obstacles lie ahead.
Peter reminds us that there's no such thing as impossible!