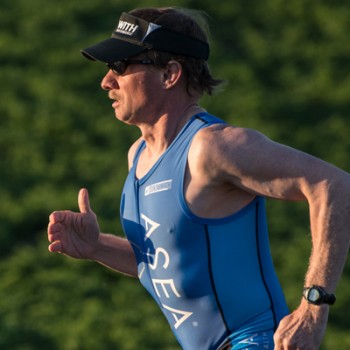 Shawn Burke is an avid athlete and a lifelong competitor. His life's work revolves around maximizing the human body's potential, not only in competition, but day-to-day life.
As a triathlete, Shawn is relentless. He has competed in 19 Ironman competitions, and his rigorous training and competition schedule continues to earn him championship titles and course records in his age group. He travels all over the United States and beyond, competing in races from 5k to marathon to triathlon.
Shawn's 2017 race season as an ASEA sponsored athlete included five races. He won every race in his age group for short course and qualified for both sprint and Olympic distance national championship. He opted out of two additional races in his season in order to travel to Ecuador as part of a charitable volunteer effort to build a vocational center.
The previous season, Shawn qualified for the All-American Triathlon Team for the Pacific Northwest Regional and the national championship in both Olympic in sprint triathlon. His 2016 championships in his age group include the Hangover New Year's 5 Mile Road Race, Pacific Northwest Regional Sprint Triathlon (course record holder), Hayden Triathlon (course record holder), Race the River Triathlon (course record holder), Post Falls Triathlon Age Group, and the Coeur d'Alene Sprint Triathlon (course record holder). He took second in the Priest-lake Triathlon Olympic Distance.
Shawn has been in the physical therapy field since 1988, in sports medicine since the mid-1990s, and has been a personal certified trainer since 2002. Shawn is also certified in fitness nutrition and aquatic therapy and rehab, with associates degrees in applied science, development, and physical therapy assisting. He devotes his expertise to training up-and-coming athletes, seasoned competitors (including world-class amateurs and Olympians), and anyone who wants to improve their fitness. He is the CEO and founder of WITH PERFORMANCE, owner and director of U Aim High Fitness and Nutrition, and strength and conditioning coach for high school track and field. Shawn lives in Posy Falls, Idaho with his wife Veronica.
Follow Shawn on Facebook.